Women's Tennis Association
Background
The Women's Tennis Association is the principal organizing body of women's professional tennis. It governs the WTA Tour which is the worldwide professional tennis tour for women and was founded to create a better future for women's tennis.
The Challenge
At the end of 2020 WTA unveils a comprehensive rebrand including new logo, marketing campaign and a redesign of their website. While working at Pulselive, I was tasked to revamp the current website whilst reflecting the new visual update of the new brand.
Bold, human centred design
A visual design revamp designed with WTA users fans in mind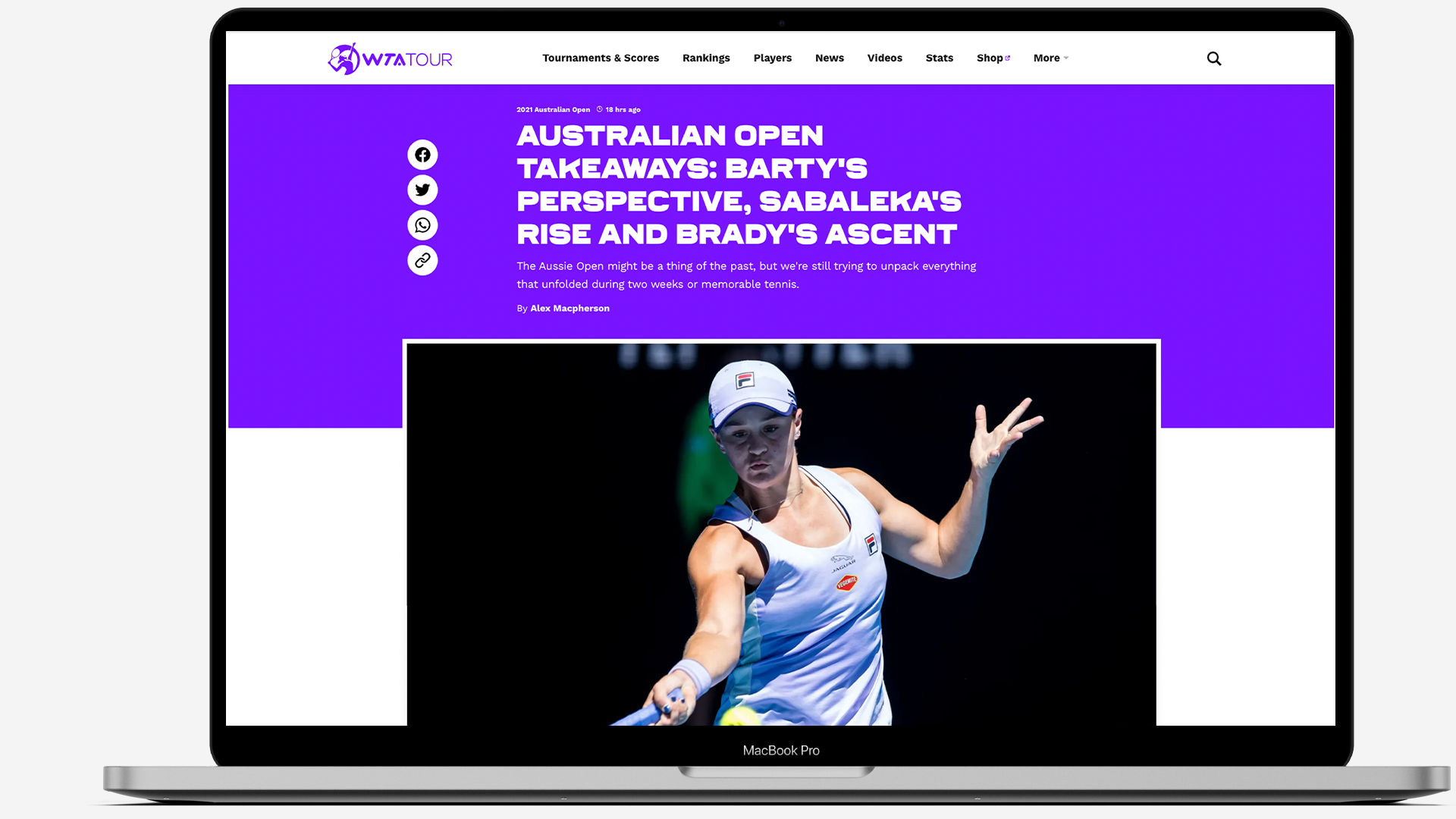 Humanising the athletes
The bodies. The backstories. The skills. Fans can connect with athletes who come from places just like them, but who have achieved something unimaginable.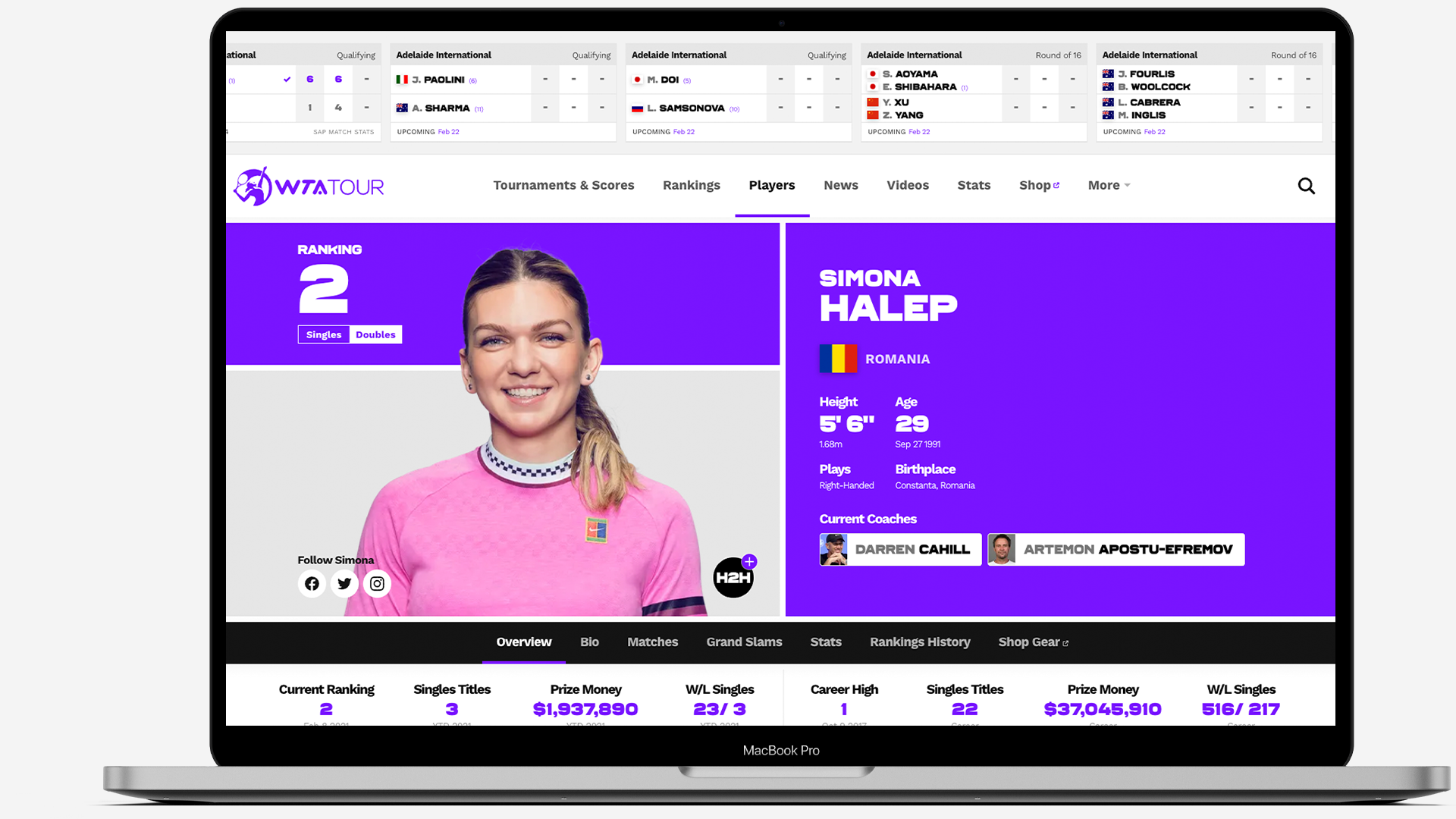 Usable, beautiful data
Presenting complex information via clear design.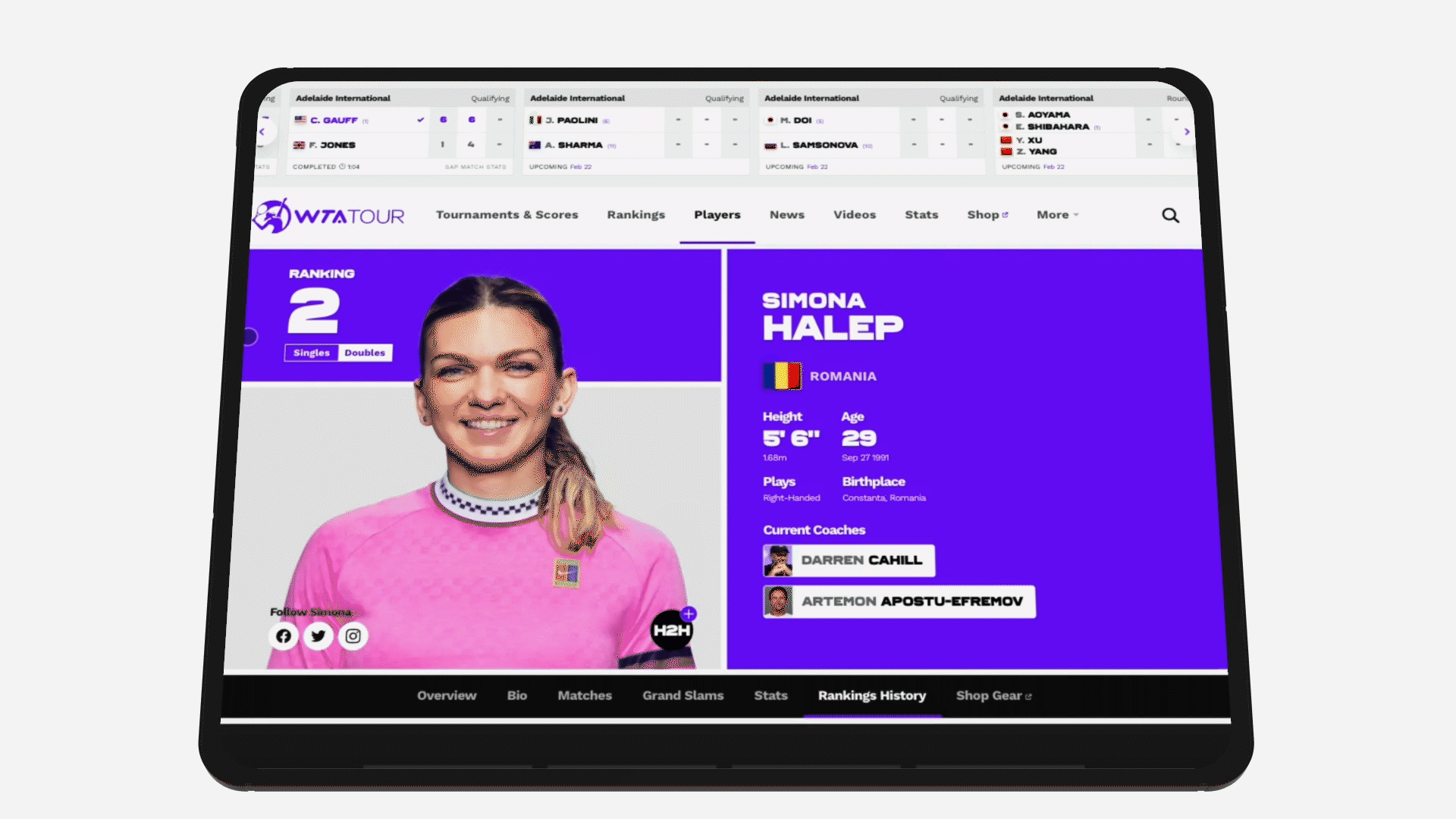 A product intelligently built to scale
For WTA's suite – today and beyond